Yucaipa will soon be gaining another outdoor amenity. The first phase of the Wildwood Mountain Bike single track course is underway and folks are getting excited for the new  scenic amenity.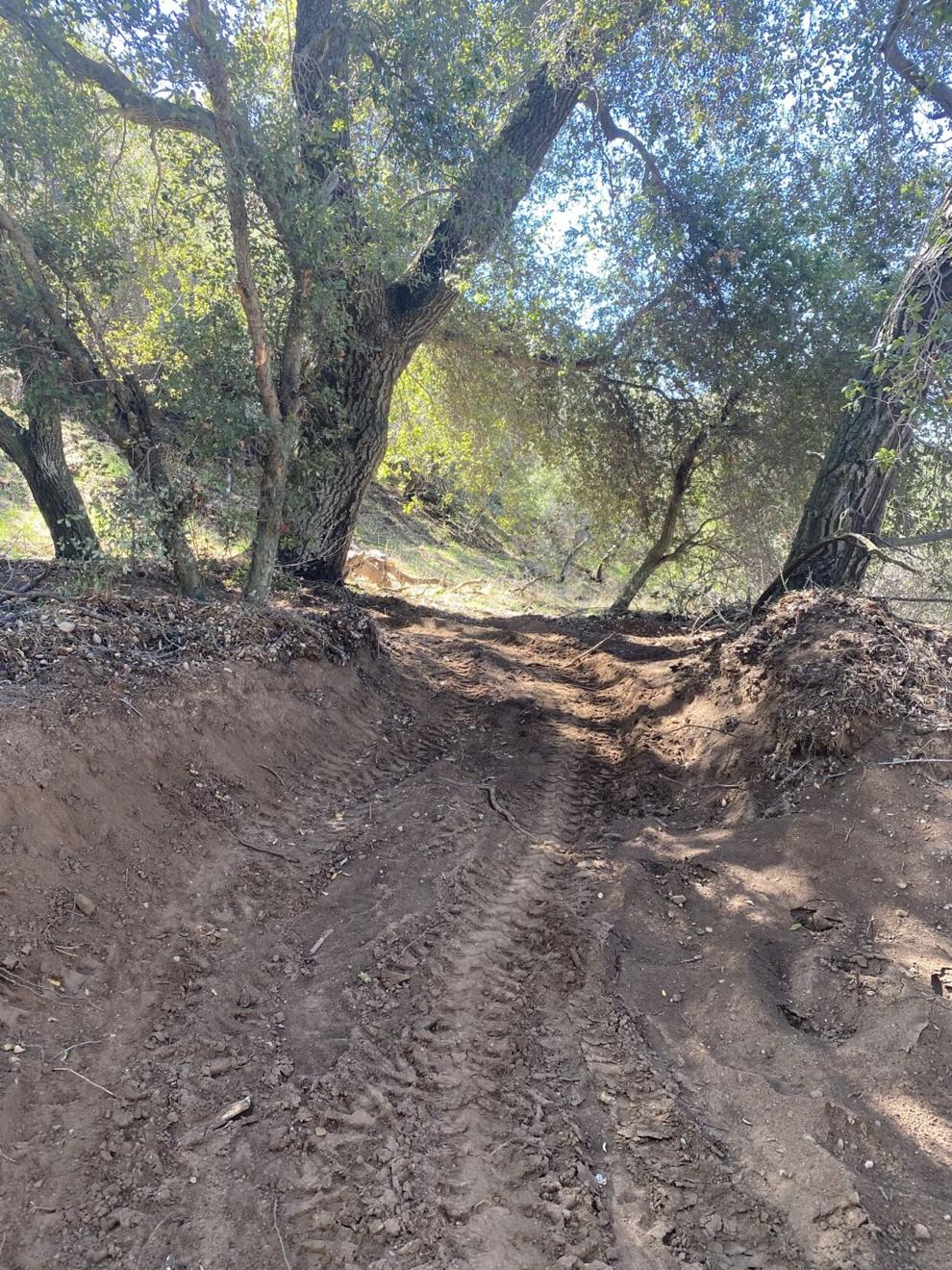 "Due to the increase in mountain bike users on the city's multi-use trails, a single track trail project dedicated to mountain bikes was prioritized by city council as part of the fiscal year 2018/2019 Goals and Objectives process," said Fermin Preciado, Yucaipa Director of Development Services/ city engineer.
The idea was the brainchild of Preciado but it was made possible, he said, through a coordinated effort and work with the city's Trails and Open Space Committee, under the leadership of Chair Kristine Mohler and city council's ongoing dedication.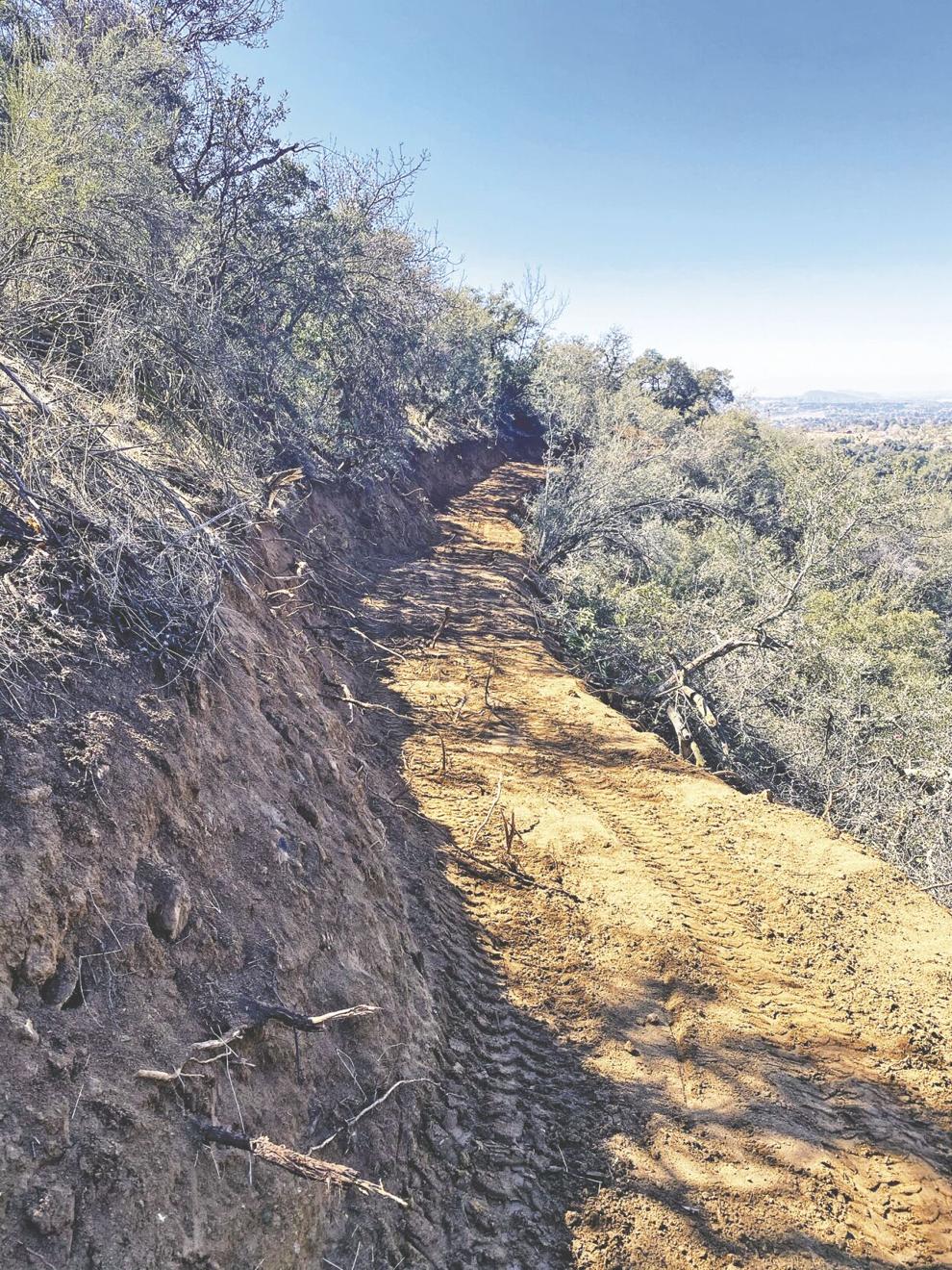 "In 2017, I began working with the Trails and Open Space Committee to research the possibility of developing a mountain bike course in Yucaipa," explained Preciado.  "In May of 2019, the committee recommended and city council approved the development of a mountain bike course on a 33-acre city owned property located just south of Wildwood City Park.  With the support of the Yucaipa City Council, the project is currently being constructed and will be open to the public this summer."
The location of the park is ideal for a mountain bike track. It's shaded with scenic oak trees and will have an amazing view of the park below. It's also possible for riders to connect (with a Wildwood Canyon Road crossing) to the Wildwood State Park's track across the street, for a longer bike trail. The new track is designated for bike riders only. It will be closed to hikers and equestrians.
Not only will the public benefit but Yucaipa High School mountain bike team will also utilize the track.
Yucaipa resident Mike Bagg   founded the team back in 2008 and was head coach for nine years. He is currently on the trails committee.
 "I got up on the new trail today," said Bagg. "I never imagined such a steep hill slope could have a properly designed trail in it, but Hans Keifer is an amazing trail builder. He has the new trail weaving in and out of beautiful mature oaks, which is a rare treat in Yucaipa. The course is in a north facing slope, so it has plenty of trees and shade. It has some steep climbs, but they're short and punchy."
"I'm very thankful for this mountain bike specific trail system," said Bagg. "We have a lot to be thankful for in Yucaipa."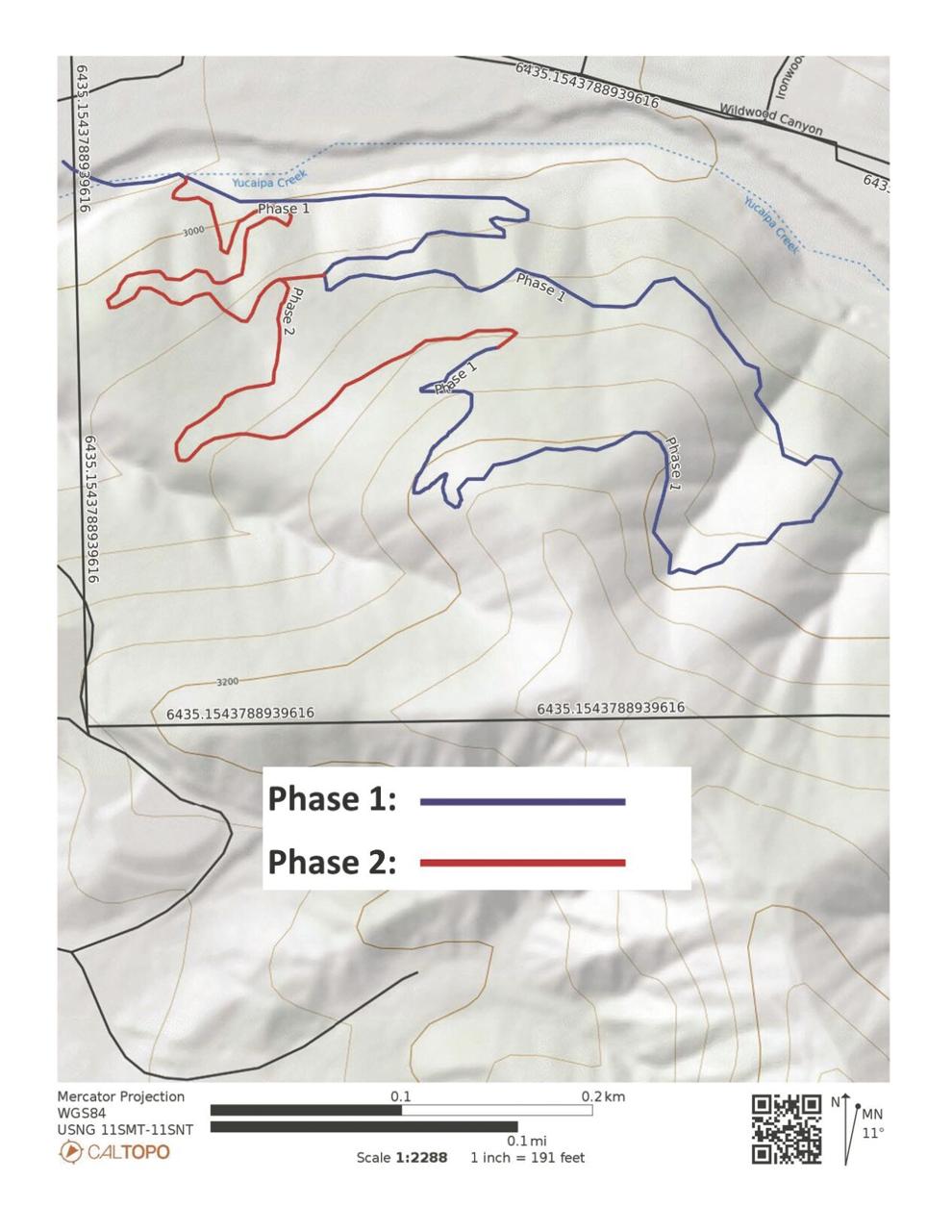 He's not the only excited biker in town.
"I absolutely can't wait for it to be finished," said local biker Doug Earnest.
Kathy Barton, a member of the trails committee, said she is thrilled to work on the project.
"With this mountain bike trail, Yucaipa is in very select company of very few cities in the valleys of Southern California that have created outdoor experiences for cyclists," said Barton. "It will be a great addition to the city's existing network of trails."
The Wildwood Mountain Bike course has a budget in the amount of $55,000. The engineering design was completed for the entire 7,500 foot long course and city council awarded a contract for the construction of Phase 1 (4,500 feet) of the project in August of 2020.  Construction is underway to complete Phase 1.  Since the construction of Phase 1 began, there has been a significant amount of interest by volunteers and user groups to help complete Phase 2 (3,000 feet) of the project, including monetary donations by private individuals.  Staff recommended and council approved an additional amount of $30,000 to move forward with Phase 2,  This additional funding, along with volunteer efforts and private donations, allows Phase 2 to be completed sooner and perhaps as part of the current construction contract for Phase 1.
According to Mohler, there may be additional fundraising  efforts to complete the pro-ject.
Phase 1 is slated for completion in April and Phase 2 should be completed by June.
The mountain bike course is at 36749 Wildwood Canyon Rd.