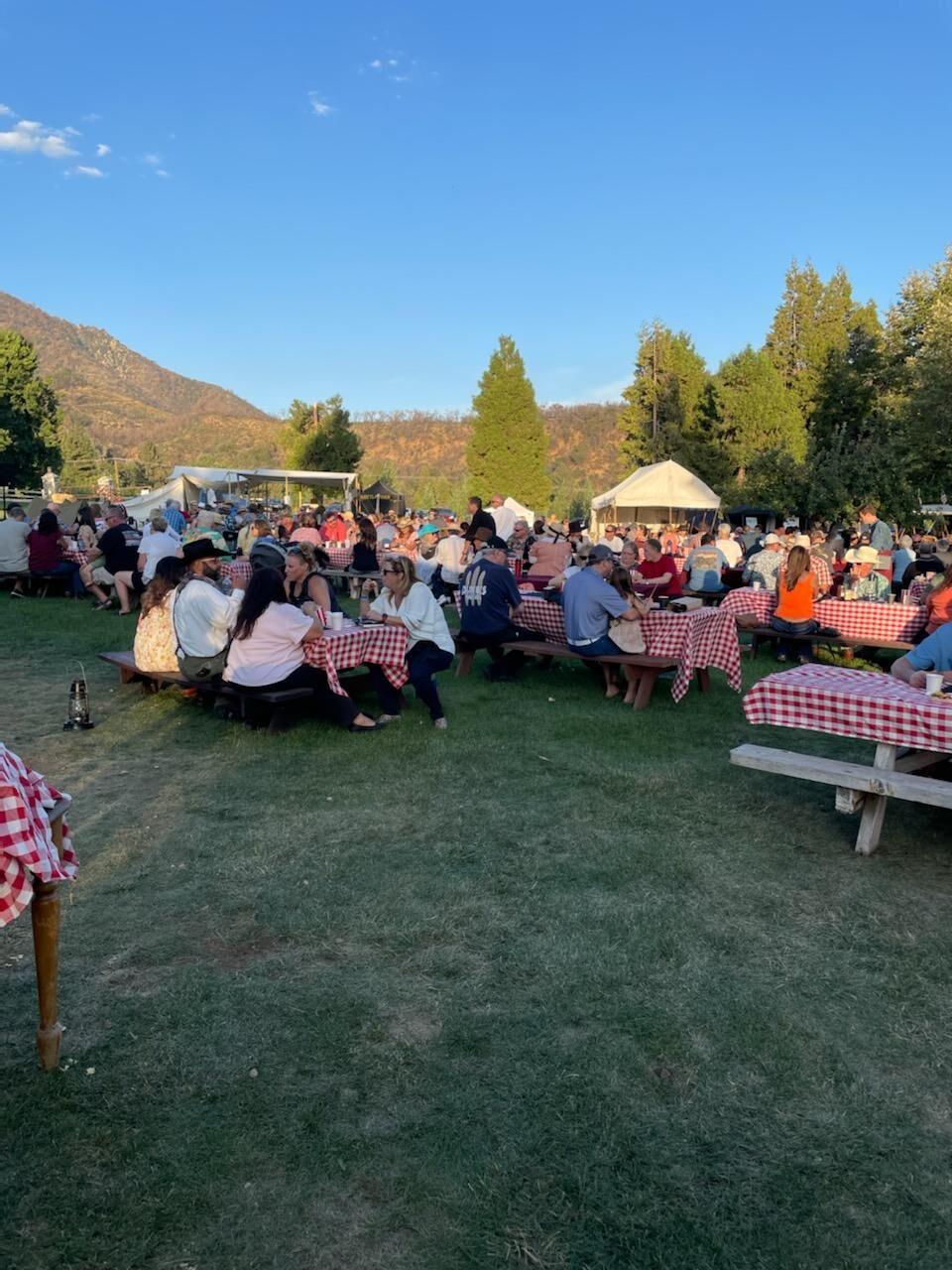 The American west was celebrated over the weekend at Los Rios Rancho in Oak Glen.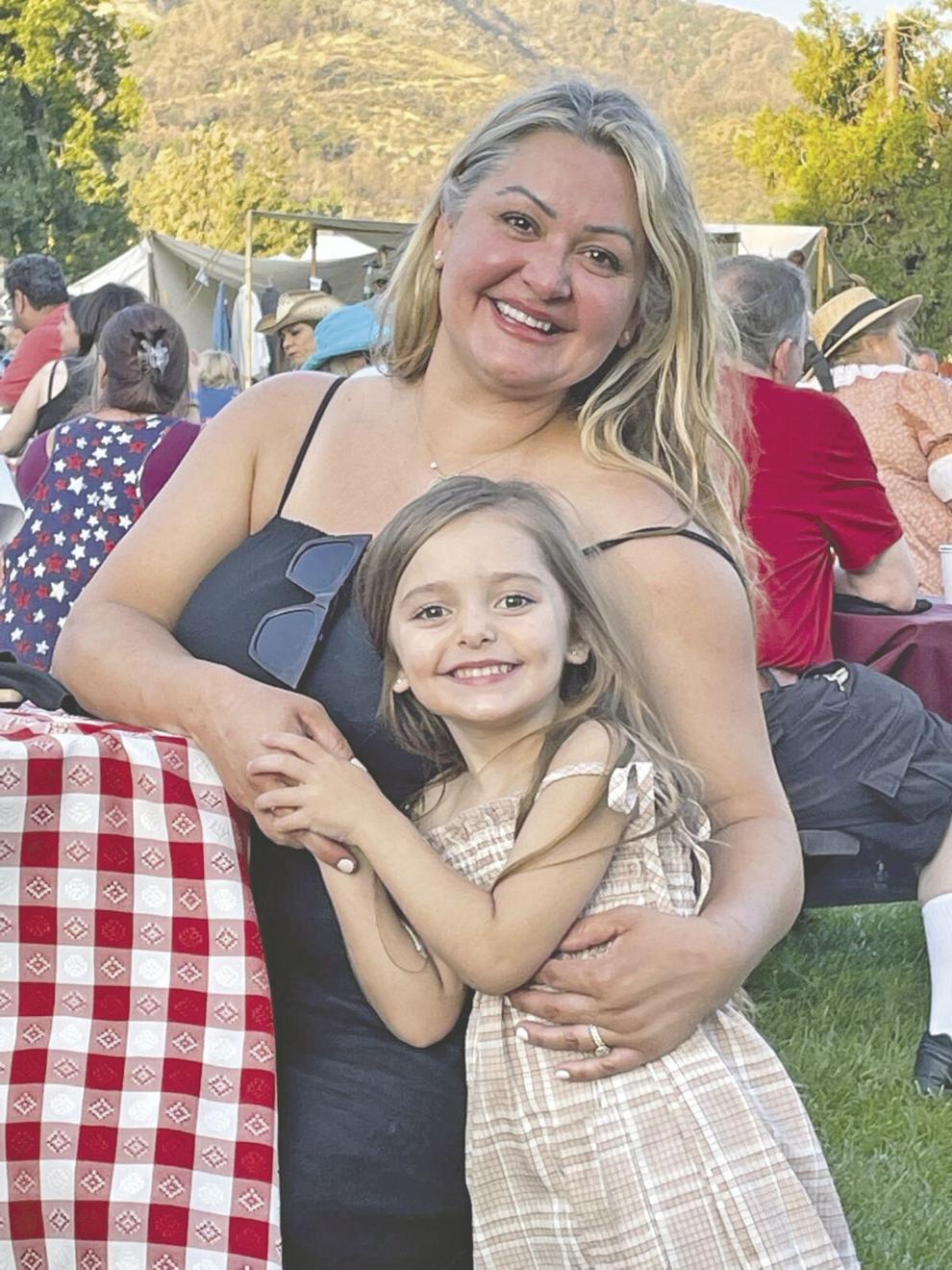 The three-day festival beckoned guests to experience what it was like to live in the 19th century American frontier. There was a multitude of activities at Los Rios and according to the turnout, it was well appreciated. Ashly Shmagin of Long Beach attends the event each year with her young family.
"We love it here," she said. "It's so nice and the food at the dinner is yummy. The kids also made new best friends. It's beautiful ... fresh air and nature."
Chuckwagon Supper
Guests were assigned tables under the stars at Blue Sky Park, as the sun began to set over surrounding hills. The Riley family welcomed the sold-out crowd and the entertainment began. In addition to a collection of cowboy poetry, music by The Riley's Regulators entertained guests. The band included Devon and Shelly Riley, Emma and Seth Riley, Ray and Peggy Ziggler, Dan Morgan and Gary Vanderland.
Emma brought the house down with her yodeling song, "Muleskinner Blues." The Prairie band also performed a lively compilation of tunes. In other entertainment, there was a pack horse demonstration, along with a cowboy poker tent.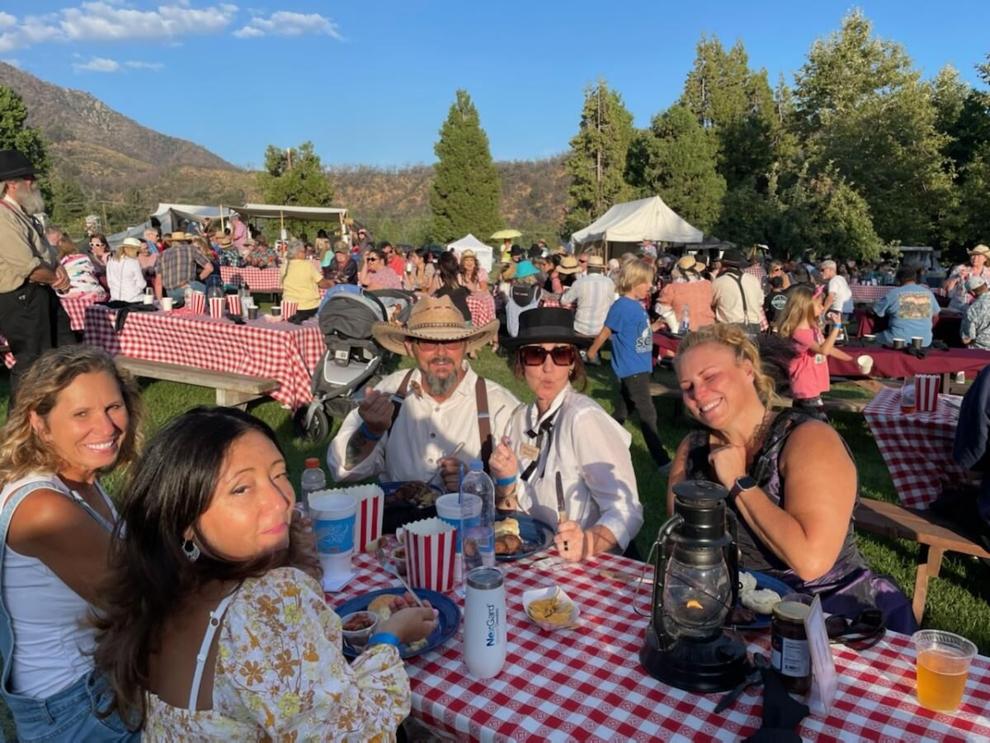 The Chuckwagon Supper is the longest running dinner event at Riley's at Los Rios Rancho. The popular steak dinner was followed by house-made Dutch oven fruit cobbler and cowboy coffee.
Seth Riley said this was the 32nd year of the event. "This is my personal favorite, too," said Riley. "We are so happy to be here. We feel blessed that people are still coming."
Oak Glen is home to a huge assortment of apples and has millions of guests each year during apple season. Apple season officially begins Labor Day weekend and ends Thanksgiving weekend.
For more information, visit www.oakglen.net