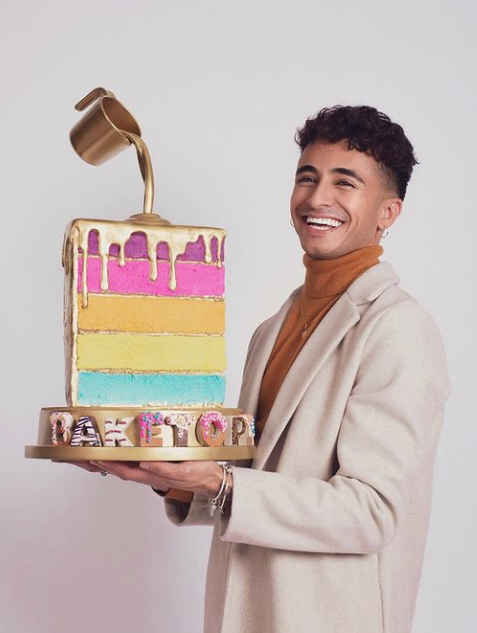 BY DAVID JAMES HEISS
Record Gazette
Creating the color brown requires a bit of thought, at least when it comes to frosting.
A group of culinary students in Beaumont High School's Career Technical Education program debated what was needed.
Visiting celebrity baker and BHS Class of 2016 alumnus Matthew Gregory Rodriguez was spearheading a two-day "Royal Icing Halloween Cookie"-making event.
Rodriguez seemed to understand things would move along quicker if he simply stepped in.
"Would you like me to teach you how to make brown?" he asks cheerfully.
They nod, and he requests a few ingredients.
"I'll need black, yellow, red and green."
They retrieve his requests.
With a dollop of white frosting in a mixing bowl, he adds drops of coloring and mixes it up with a finger, explaining rapidly "Black is to deepen, green is for tint, red for warmth, and yellow is to brighten."
Combined, they make an acceptable brown.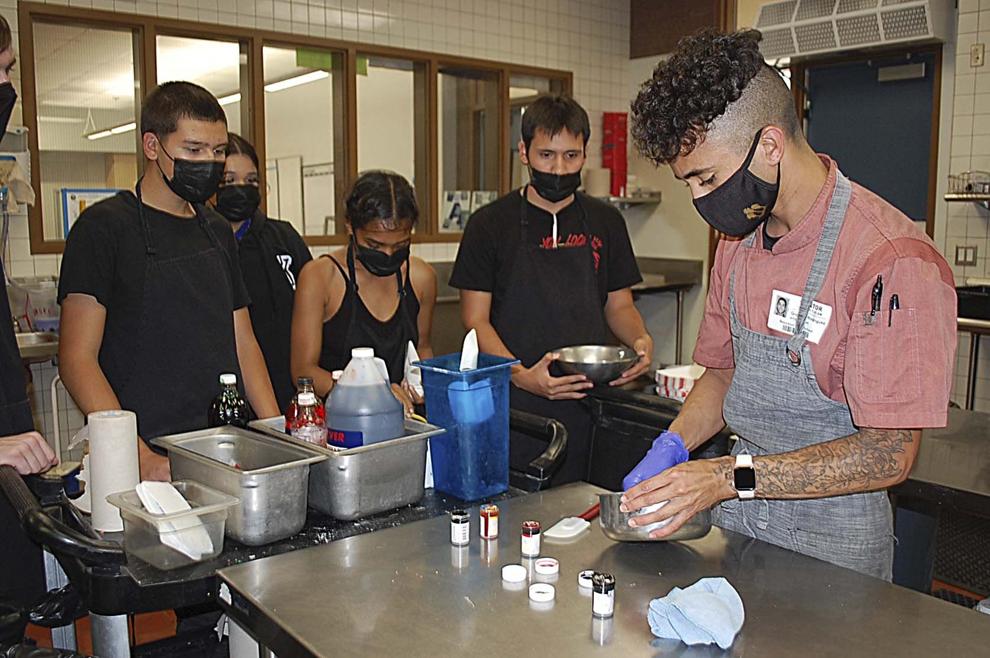 During his visit, students worked on making their own dough from start to finish, rolling them and using cutters to make shapes, which were then baked by Rodriguez to save time.
The cookies were set out on trays for students to decorate in their next class.
Rodriguez, now having revisited his old high school at the invitation of teacher Ross Carter several times this year, makes his former teacher proud.
Carter had been at the high school for nine years before retiring in 2019, then being convinced to come back out of retirement this year to lead the CTE program.
According to Carter, Rodriguez is among a corps of several successful Beaumont High School alumni who participated in the culinary portion of the CTE program that went on to apply their skills.
Rodriguez, who also attended Brookside Elementary and Mountain View Middle schools, would graduate from the Art Institute of San Bernardino.
He commutes daily from Beaumont to Palm Springs, where he works at the swank Kimpton Rowan Palm Springs hotel.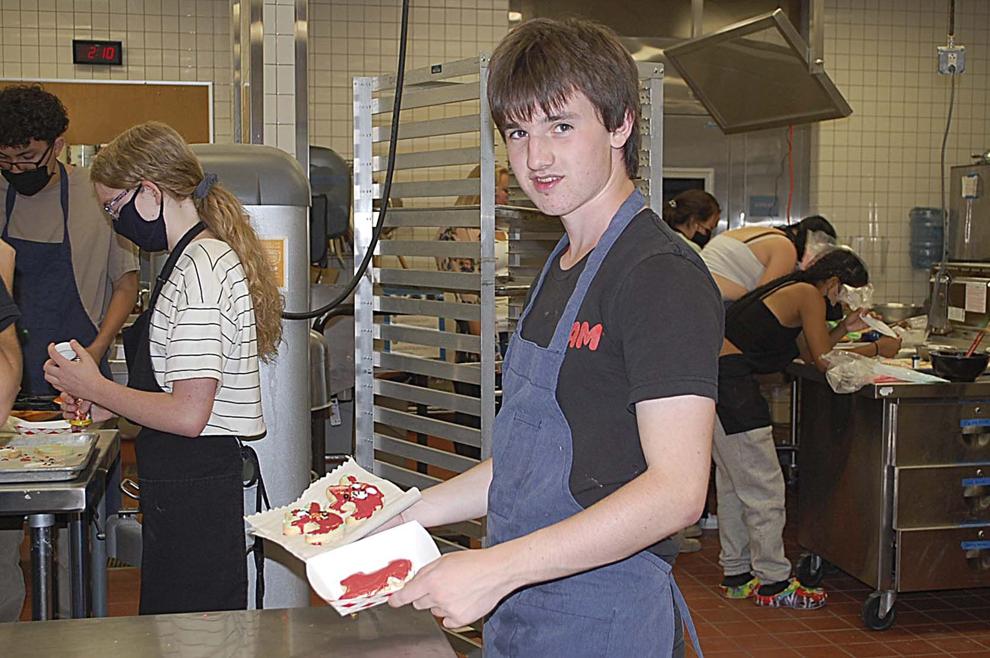 "Mr. Carter's push to get me in this direction — and sending me applications to colleges and culinary schools" made that difference, Rodriguez says.
Rodriguez had been trying out for a couple of years to compete on various cooking and baking shows, and got a call from HBO Max to be interviewed for their show "Baketopia."
"Last year producers reached out to me, and I showed them my personality, and sketches" for things he would make. "Each episode has three contestants. In November we did filming in Simi Valley."
He explained that contestants have about six hours from start to finish for everything that will be included within an hour-and-a-half of filming.
His efforts won him $10,000 on the show.
"Greg is blessed with talent, but he works hard," Carter says. "He doesn't see the box. He makes his vision work. It's so hard to be that creative and technical at the same time."
Junior Arvin Victoria found Rodriguez to be "helpful."
"We were making dough, and he could tell without even looking at it if it was slightly off," marvels Victoria. " "Just by touching it, he could tell that it needed more water for texture. We were following a recipe, and sometimes people added too much flour. He could just tell. He's been insightful."
Junior Jada Long was impressed to see Rodriguez in action.
"It's pretty cool working with a star," she says. "It shows how serious a career could be. It's inspiring."
Staff Writer David James Heiss may be reached at dheiss@recordgazette.net .