The San Gabriel Mission can be seen as an early beginning for Yucaipa in 1771.  With fears that the Russians would take over Northern California, Spain's answer was to settle the lands of California with a series of missions.
San Gabriel Mission, chosen for its fine soil and rainfall, spread inland and the Serrano Indians visited often.  The Indians learned many new techniques of farming and became used to the more nutritious foods.  By bringing the farming to Yucaipa, they became more localized rather than hunting and gathering.
Twenty-seven people applied to live on the proposed colony of San Bernardino and Yucaipa Valley from 1838 to 1839.  The bid for the ex-mission lands was won by Antonia Maria Lugo.  He acquired the San Bernardino Rancho which included the Yucaipa Valley on June 21, 1842.   A cousin of the Lugos, Diego Sepulveda, later acquired the Yucaipa Valley.
Problems were immediate for Sepulveda.  Squatting on the land was Ygnacio Palomares, who had been keeping his cattle there, so claimed prior rights to the property.  The Lugos and Sepulveda argued that Palomares already had a ranch where the city of Claremont now exists.  The Lugos said they had made improvements to the Yucaipa land, where Palomares had not.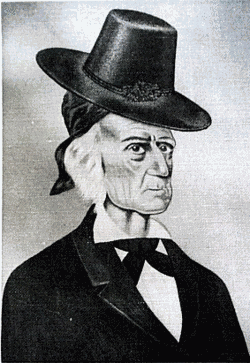 The outcome was easy to see.  Antonia Maria Lugo was a relative of California Governor Alvarado.  The reasoning given to Palomares was that his land claim was infringing on the San Bernardino Rancho already given to the Lugos and Sepulveda.  The year 1842, ushered in the period of Ranchos in the Yucaipa Valley.  Sepulveda's 6,000 head of cattle was moved to the property, rich with lush grasses and water.
The adobe built by Diego Sepulveda was a two-story building which overlooked the area now known as Dunlap Acres.  This adobe remains as the oldest surviving rancho home in San Bernardino County.  
Life on the rancho was difficult.  On this wild, untamed frontier, supplies had to be grown or manufactured.  Medical attention and social life was only available in Los Angeles.  During the 1840s, American trappers stole many of the cattle and horses, then sold them in the eastern market of Missouri.
Mrs. Eleanor Dunlap Foster, the County Museum Association and the Yucaipa Woman's Club worked together to restore this monument to the history of Yucaipa and California's past.
Next time:  The California war with Mexico