A Sweetheart Car Cruise was held on Feb. 18 at Bob's Big Boy in Calimesa and people from near and far came out in force. The show ran from 2 p.m. to 5 p.m. and the parking lot at Bob's Big Boy as well as surrounding streets were packed the entire time. The car show has no entry fees and was open to all make, model and year vehicles.
At the opening of the show there were 56 registered entries. DJ Dave of Dream Weaver was in attendance as usual, playing hits from the past and offering trivia questions with prizes for those in attendance.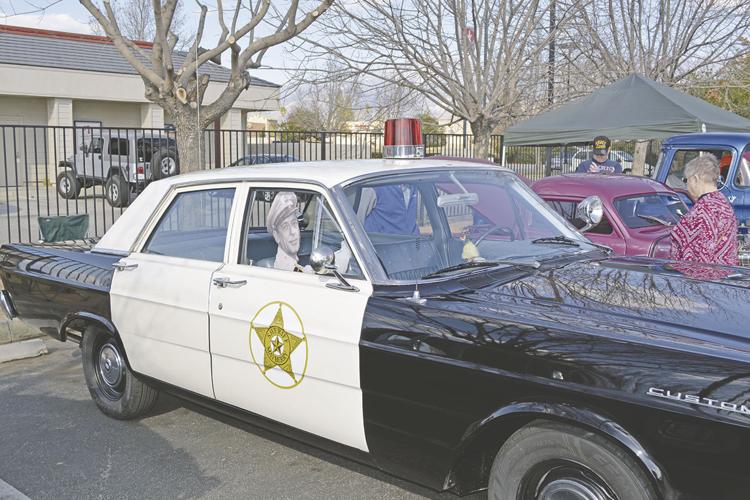 Bob Neely of Yucaipa brought out his '65 custom Ford. "It's a reproduction of the Mayberry Sheriff's car on the Andy Griffith Show. I drove one of these cars as a police officer for the Palm Springs Police Department and I just love it." The car features a real working light and siren and a cut out of Barney Fife in the passenger window.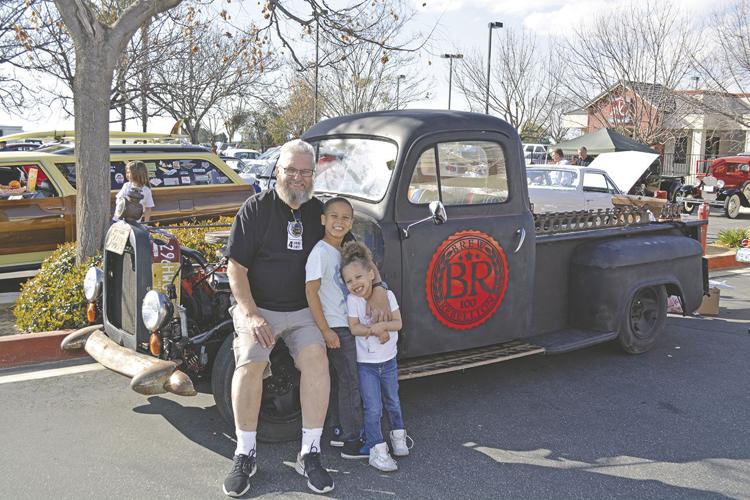 Brew Rebellion co-owner Ed Parker brought out his special truck and handed out samples of Brew Rebellion's Peanut Butter and Jelly soda to kids at the event. The Brew Rebellion truck has a '57 Chevy bed with a '49 Ford F-150 cab and a '32 Ford front end all sitting on a '98 Chevy S-10 frame and powered by a racing motor.
"I am just out here enjoying the event with my grandchildren. It's a great day to be outside," said Parker as his grandchildren Simone and Dean ran around having a great time.
Riverside resident Jerry Smith received a lot of looks and inquiries about his purple '46 Studebaker. The car was unique in that it has a '67 El Dorado rear end.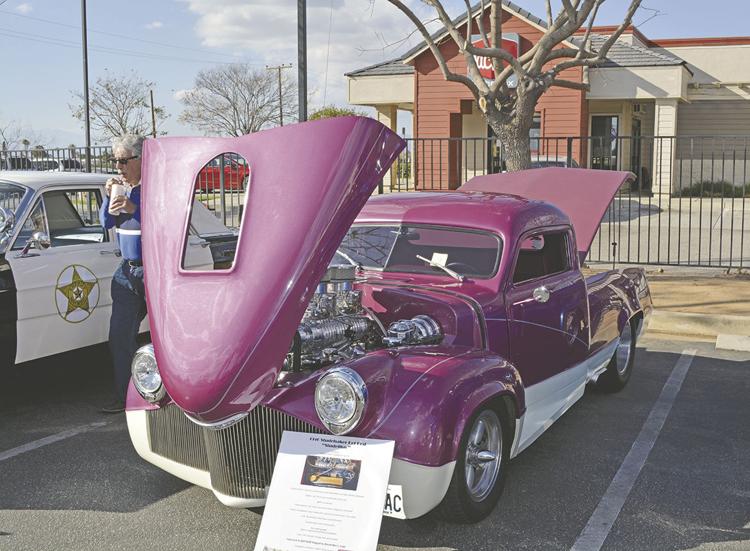 "I have only owned it for about six weeks. I saw it and just fell in love," said Smith. The car had been featured in Hot Rod Magazine in December of 2000.
All the way from Riverside, Chuck Baugh brought out his not as old '87 Thunderbird. He has owned it for a few years, and was glad to be at a car show that featured cars from all years.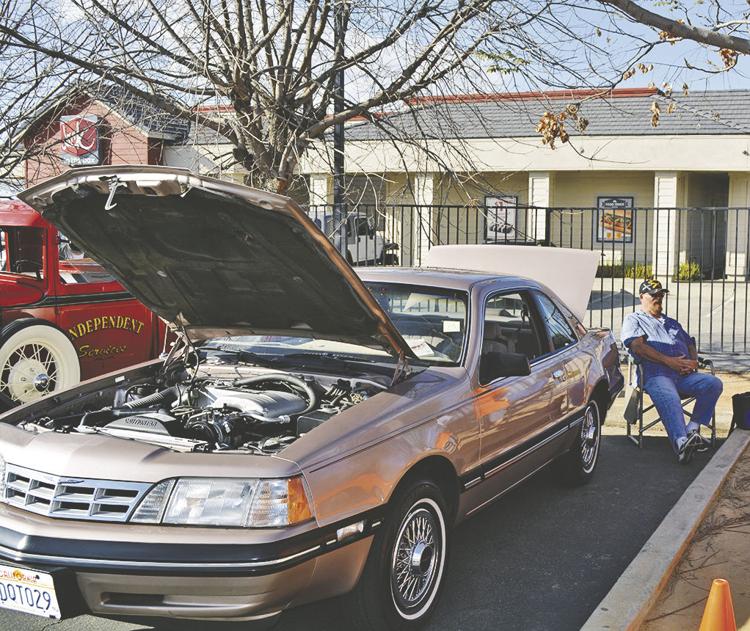 Those in attendance might have noticed the bright orange '55 Chevy pick-up featuring Tigger from Winnie the Pooh as well as the Bob's Big Boy, boy. Owned by Jerry Birchfield of Fontana, the truck has been updated with air conditioning and power windows. It also features Cadillac seats.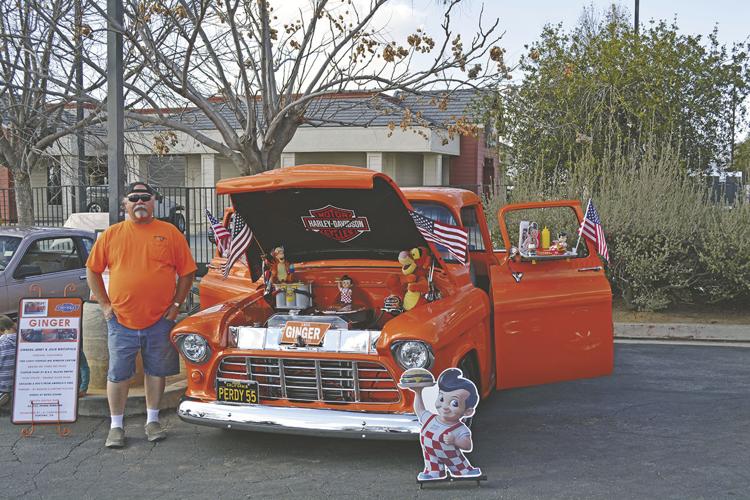 "I try to come out to this show when I can. I call my truck Ginger because my wife is also a ginger and the license plate says Perdy because my uncle said it sure is a Perdy truck," said Birchfield.
The next Bob's Big Boy Car Cruise will be an April Fool's Cruise held on Sunday, April 15, from 2 to 5 p.m. at 540 Sandalwood Dr. in Calimesa. Registered car entries receive 10 percent off food purchases in Bob's Big Boy.
For more information, call Dave at 649-4454 or 446-8822.