If you are looking for a good time while getting fit, look no further than Yucaipa Jazzercise. From the moment you walk in the door at Yucaipa Community Center, you are greeted with smiling friendly faces, waiting to help you meet your goals.
Jazzercise was widely popular in the '80s. Many think of the exercise and picture leotards, leg warmers and poufy hair, but those days are in the past.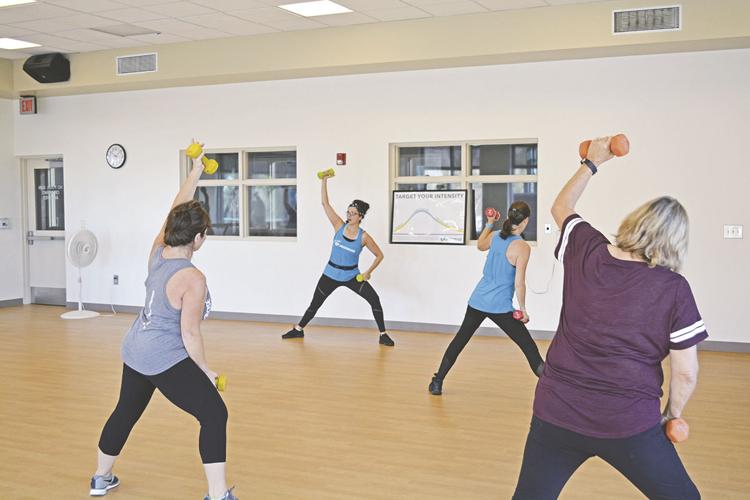 One-year Jazzercise member Kaye said, "I am so delighted to have found Jazzercise here in Yucaipa, my town. I can tell you that I have felt and seen a tremendous difference in the year that I have been with this group. I have lost weight, lost inches, firmed up and corrected back and shoulder issues. But besides that I have gained confidence and an ability to move and dance like never before. Another great aspect is that it is a social treat. I have made wonderful friends and the instructors care, pay attention and are willing to give extra help."
For those that do not know what Jazzercise is, it's a dance fitness franchise that was founded by Judi Sheppard Missett in 1969. Missett was once a professional dancer and had even toured on Broadway.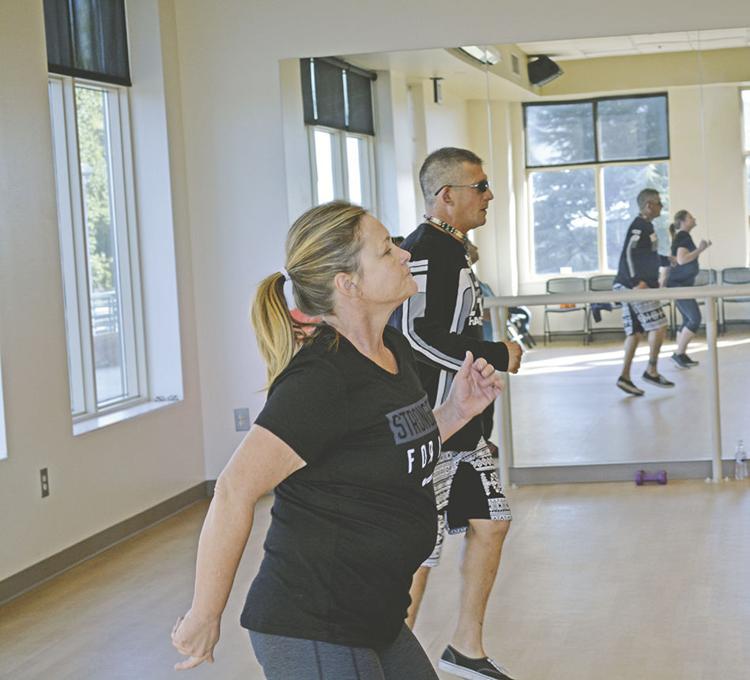 According to Healthpro.com, it combines jazz dance moves, cardio, resistance training, Pilates, yoga and kickboxing, all to popular top 40 music hits of different genres.
Yucaipa Jazzercise owner and 25-year Yucaipa resident, Lee Ann Bocanegra took over at Yucaipa Jazzercise in August of 2016. She has been doing Jazzercise for 15 years with three of those years being an instructor. "When I first started as a student I had three young children, I wanted to feel comfortable and go somewhere that was welcoming. I fell in love with Jazzercise because of the environment. I also love that the dance moves are incorporated into the hour long cardio and strength," said Bocanegra.
"I started this class 11 months ago. I could not get up a flight of steps. At 63 I had never exercised before and I decided that it was time to get serious about my health. I went into the class being scared and unsure if I could do it. I was terrible for weeks but eventually got the routines. Start slow and stay determined. It's now an important part of my life. I am happy to say that my medications have been cut in half and I am no longer on insulin. Also, my favorite class is on Tuesday," said Joanna, a frequent visitor to Jazzercise classes.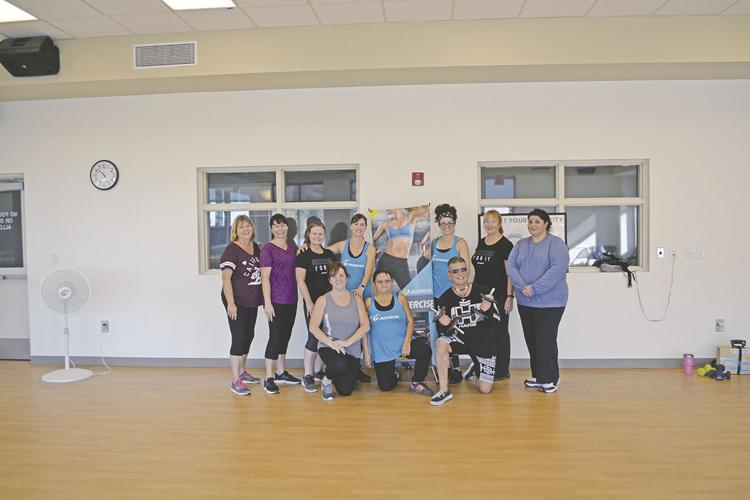 Yucaipa Jazzercise offers morning and evening classes six days a week. Currently there are five instructors and 10 classes each weak. Classes include Dance Mixx, which is a high-intensity dance workout that mixes moves with strength training; Interval Fusion, Flip Fusion, Express 30 and Strength 30/45/60.
"More classes will be added throughout the year as openings are available and each instructor is different in their routines. All the routines come from Jazzercise and each instructor can choose which routines to use," said Bocanegra.
Arrianne Bell, who teaches Interval Fusion and often shows a lower impact version of routines in the evenings, said, "I have been teaching Jazzercise for 15 years now and what sets us apart from other programs is that we are the program with heart. The students mean something to us, when they are not here we miss them because we care. We are not like a gym where everyone does their own thing, we are a family." Bell also teaches Jazzercise at many local schools.
Jazzercise is for people of all ages. The current oldest member at Yucaipa Jazzercise is an 85-year-old woman. She is in tiptop shape and can even hold a two-minute plank. Jazzercise also offers a program called GirlForce, for girls ages 14-22. The program began in 2017 and allows those in that age range to participate in Jazzercise for half of the normal cost.
Many think Jazzercise is a class for women, but men are welcome as well. "Yucaipa Jazzercise has helped me with my fitness level and balance. It has also helped me with my freestyle BMX riding," said Anthony, a regular male participant.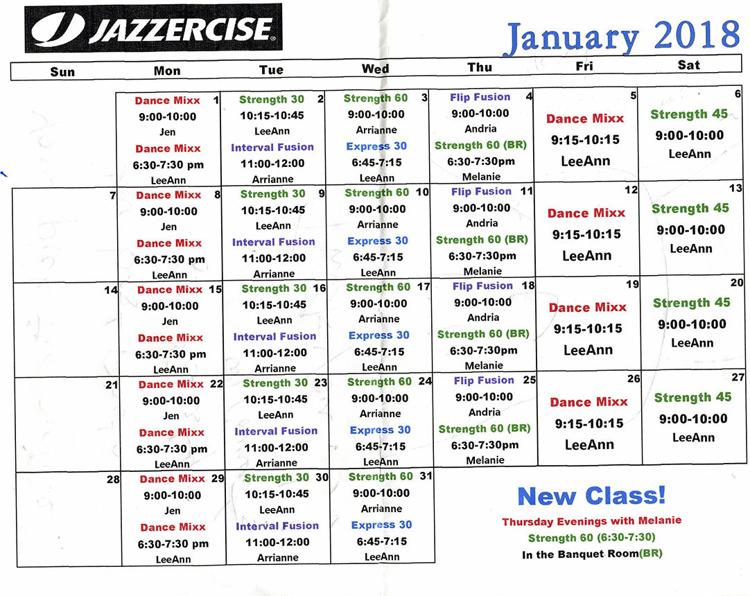 Located in the Community Center, participants have access to the parks trails for a little extra workout before or after class. Classes are offered unlimited monthly for $35, 10 classes for $25 or evening drop at $5 and morning drop in for $10. Along with membership, participants can do a cross over to any other Jazzercise class once a week. The next closes Jazzercise is in Cherry Valley.
The entire month of January is free with no contracts or strings attached. Stop by before the month is over to try a class. A partner challenge will be held in February. If the two partners get 25 classes between the both of them they will receive a Dance Your Heart Out tank top. Many challenges such as this one takes place throughout the year.
For more information, Call 790-9627 or email yucaipajazzercise@gmail.com. You can also find Yucaipa Jazzercise on Facebook and Instagram.